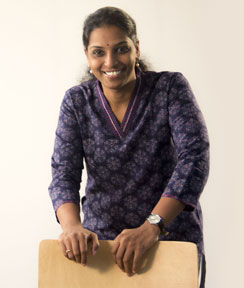 Think for a moment of all that you might do today. You could go to Facebook or Twitter to see what your friends are up to or you'd probably switch on the television and check the latest news to keep up with world events, track the progress of your favorite soap, or even to sneak a peek at the fortunes and misfortunes of a cricket celebrity. You know you can find all that and more in the newspaper, or by visiting a trusted website or blog. And if there's still some time in your day, you could check the ads for a new film to see or if it is the weekend, take out the time to watch some downloaded TV series, listen to old classics or find an interesting book to read.
Now think of Media and Communication Studies at Savitribai Phule Pune University.
Nothing defines the human experience better than communication. The ability that each of us has, in fact, the need that each one of us has to convey our thoughts to others and to receive theirs. Department of Media and Communication Studies teaches more than just the "how" of communicating. It also teaches the "what" to communicate. It remains as a center of creativity, of learning, of intellectual energy and, last but not least, of fun.
We are proud to announce that some of our students are among the people behind each of those things that you experience while communicating. Of course, at the heart of this excellent work is an outstanding group of talented faculty, dedicated to achieving academic excellence with respect to Research, Teaching and Production.
Thank you for your interest in the Department of Media and Communication Studies. Please do not hesitate to contact me if I can assist you in any way.
Dr. Madhavi Reddy
About DMCS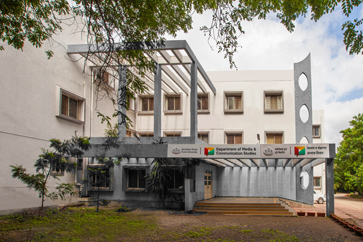 Savitribai Phule Pune University was one of the first universities in India to recognize that academic training in Communication means much more than Mass Communication in general and Journalism in particular....
Read More